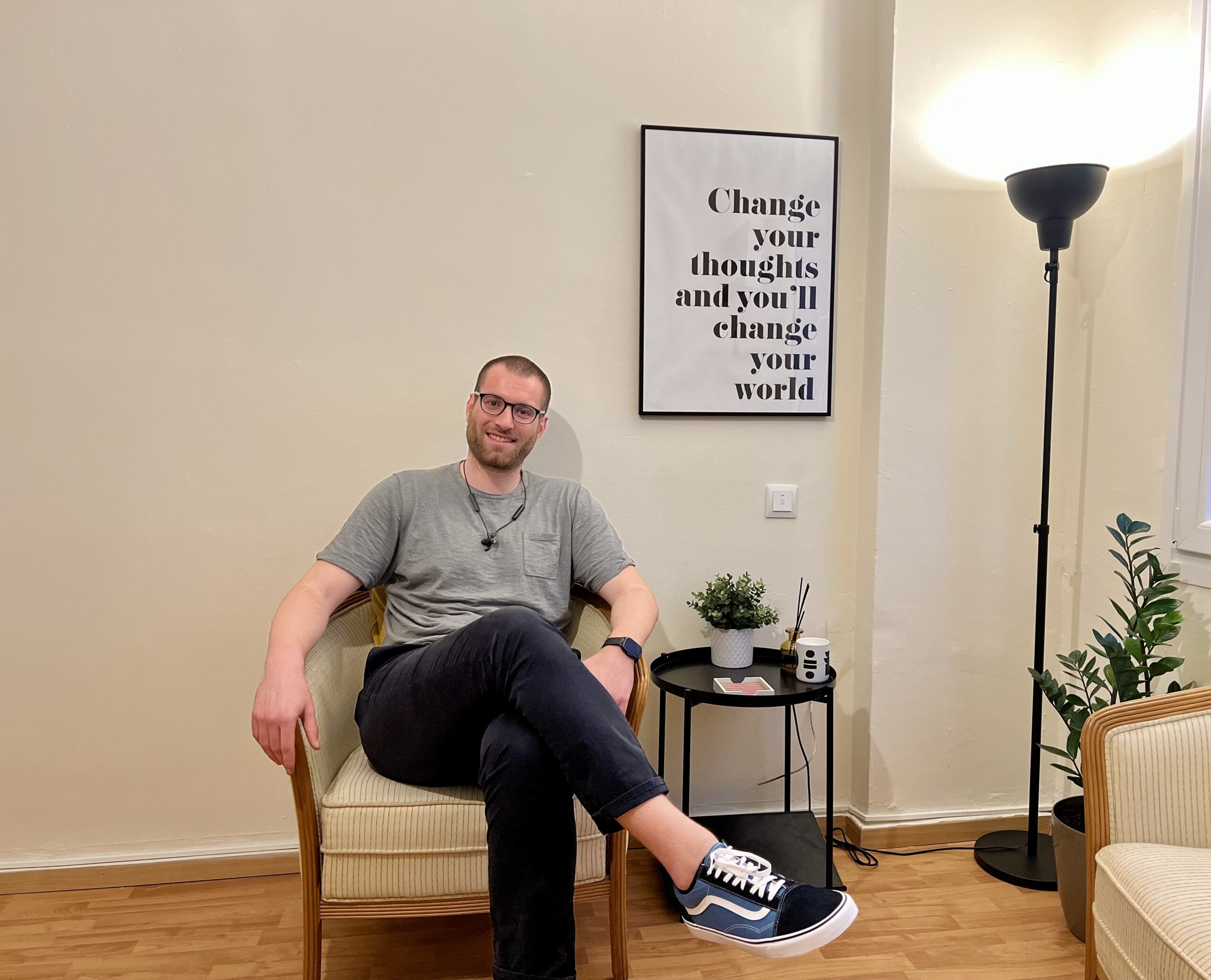 Selfcare & Mindfulness Workshops
Categories

Blog

Date

4 June 2022
Selfcare & Mindfulness Workshops
After many hours of discussions with our members and other teachers of foreign language education, we realized, once again, the key role played by the care and maintenance of mental health in all professions. So we decided to include once a month in our community online  in collaboration with the psychologist-psychoanalyst Giannis Fliatis.
In these workshops will be discussed topics such as stress management, self-confidence, balance of personal and professional life. The topics will always arise based on your own needs and desires, under the guidance of the collaborating professional.
The workshops will be free for all members with a Platinum subscription.
A few words about the psychologist-psychotherapist Giannis Fliatis.
Giannis Fliatis is a Psychologist – Cognitive Behavioral Psychotherapist.
He graduated as a Psychologist from the Department of Psychology of the Aristotle University of Thessaloniki and became a Professional License.
He trained as a Cognitive Behavioral Psychotherapist in the 3-year program of the Hellenic Society of Cognitive Behavioral Psychology in Thessaloniki. During the program, he maintained a 2-year collaboration with the University of Macedonia and specifically with the Center of Counseling and Student Support of the University regarding the provision of psychological support and counseling to the students of the institution.
Since June 2021, he maintains a private office in Thessaloniki, 16 Tsimiski, Stoa Chrysikopoulou.