Although writing a resume may seem like a simple process, a mistake in the resume can cause you to be rejected from a desired job.
For this reason, wanting to support our members in the job search and help them create a competitive resume we decided to include as a free benefit to all the Gold and Platinum members of our community the improvement of their CV, which you will be made in collaboration with the human resources consultant Elsa Spartioti.
A few words about Elsa Spartioti: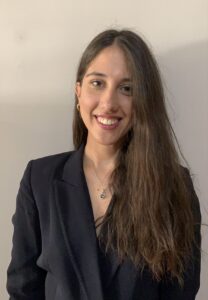 She holds a Master's Degree in International Business Activities from the University of Macedonia with experience in Consulting HR Transformation in International companies such as Massimo Dutti-Inditex S.A. and Deloitte actively participating in the implementation and design of the Core HR and Recruiting module in the Ora system Cloud HR. Her participation in interviews with the aim of selecting suitable staff has given her the chance to gain a lot of experience on how a competitive and professional CV should be.
How the CV improvement works:
Send us your CV and within a few days we will send it back with the appropriate corrections!